Blank eggshell stickers
We designed and printed several blank eggshell stickers. They are the most popular graffiti stickers this year. If you walk on the street, you may see them.
Our eggshell stickers cannot be removed by one time and with strong water sensitive adhesive provides high bond and excellent destructibility on most substrates, including metals, power coated surfaces, and plastics, including many low energy surface materials.
Now,get blanks here. if custom, we would love to hear you. go to custom
 Feedback: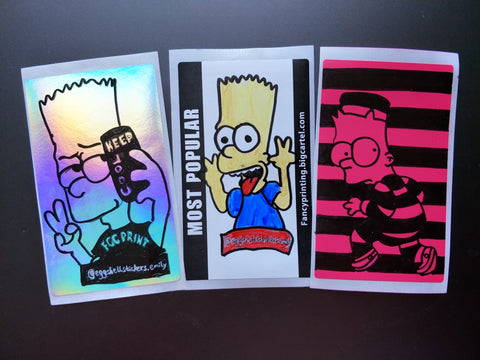 ---